Moderator: amosbatto
Posts: 176
Joined: Mon Sep 22, 2014 9:36 am
Country: Iran
Location: Iran,Yazd
Contact:
Hi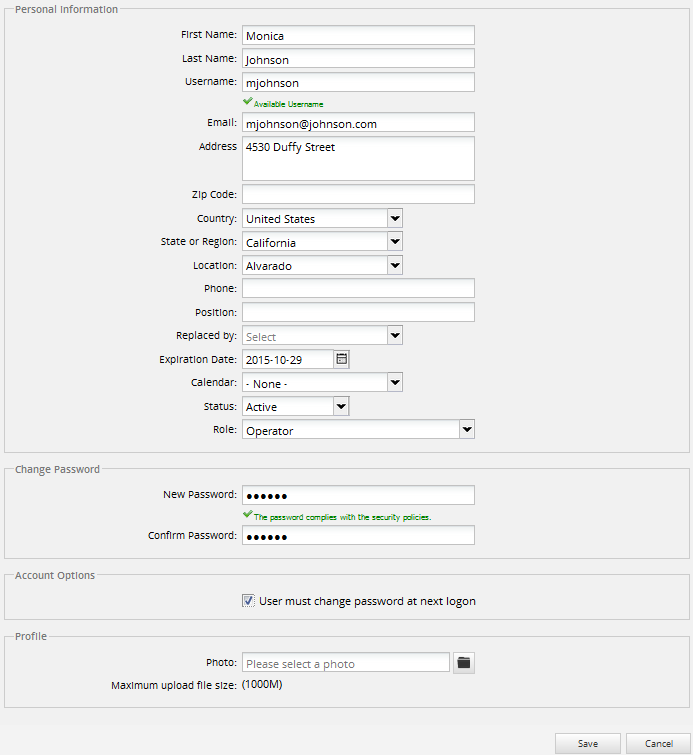 When we create new user we can define position for user.
What is this?
Where used?
in
http://wiki.processmaker.com/3.0/Managing_Users
does not any description about it.
---
Hello,
Position
is used to define what is the role of that employee in the company, whether he is a developer, tester etc.
Whereas
Role
defines what permissions that particular employee has when using ProcessMaker functionalities. As such
position
does not have a specific functionality as
Role
has in ProcessMaker.
One example use of position is while defining groups/departments, it helps in assigning users to proper groups/departments based on the role in the company.
---
Just to add to what Zainab said, you can make up any value for Position, since ProcessMaker doesn't use it. It just helps you remember what the user does in the organization. In contrast, Role is a set of permissions which defines what the user can do inside ProcessMaker.
Amos B. Batto ♦ ProcessMaker Technical Documentation Writer & Forum Manager ♦ Cofounder of ILLA (http://www.illa-a.org)
---
---
Who is online
Users browsing this forum: No registered users and 1 guest